The World Of
Decision Making
Explained
If you are reading this you realize how important decision making is in your life. In fact, your whole life is determined by the decisions you make, whether big or small.
The thought of having to decide makes some people groan in agony, others get busy with something so as not to have to think about it. And others leave it until the last minute, trying to convince others (and especially themselves) that they think better under pressure!
Or maybe you're one of those people who realize after the fact that they have made a poor decision and spend hours beating themselves up with thoughts of "I knew I should have chosen the other thing" or "I always seem to pick the wrong one"...
Having a decision making process (or two!) that works for you is vital, not just to have any degree of success, but simply to make your life that bit easier.
But should you use a rational model or an intuitive model? What about a combination of both?
("What...! I have to decide already?!?" - It's ok, take a breath and relax again...)
Your very own decision making process
Here we will examine the various aspects of a decision model that experts use in emergency situations. The 'discoverer' of this model believes that we naturally use this model to make over 90% of our decisions.
So we will need to examine the two important things in your decision making... you... and the model.
After that, we can consider how you can improve your decision making skills to reduce any stress and save you time, money and effort.
Other options
We will also dissect the various other models, processes and techniques available. And we will do it all in non-technical language, so you can begin to make informed decisions for yourself.
And speaking of informed decisions, there is even a section on mind control. This is where people think they are independent and making their own decisions but they are actually totally manipulated, dependent and having their decisions made for them.

It's not always easy!
There are good decisions and there are bad decisions. And there are some decisions that are never even made. But each one involves selecting from 2 or more choices.
And because there are several choices there is often conflict. Making a decision does not always relieve this conflict, because you have rejected potentially useful or attractive choices. And there is often pressure to relieve this discomfort (or dissonance).
So it's not always easy...!
But it's ok, there are things you can do to improve matters for yourself!!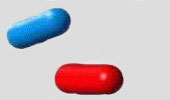 We all have freedom of choice, but you will never have freedom of consequences.
Choose wisely.
Taking Control...
To take control of your own life and your own success, making your own decisions and choices is vital. Even (or especially!) when you make mistakes...
"Sir, What is the secret of your success?" a reporter asked a company president.
"Two words."
"And, sir, what are they?"
"Good decisions."
"And how do you make good decisions?"
"One word."
"And sir, what is that?"
"Experience."
"And how do you get Experience?"
"Two words."
"And, sir, what are they?"
"Bad decisions."
(Anon)
So making mistakes can actually improve your intuition as much as getting things right!
Where to...?
So pick what's of interest to you, and check out the wealth of information that has been written here. The articles are written in an easy to understand manner, to try and demystify this vitally important topic that is central to everything that we do!
Ok, NOW it's time to decide!! So where do you want to go next?

Definition of decision making - a practical variation.
The most useful definition of decision making and how it applies to you.


Decision making tools - a variety explained
Knowing what decision making tools and techniques are available makes it easier to pick the right tool for the job.


What is intuition and how reliable is it?
What is intuition, how can you develop it and is it even worth improving?


How to make a decision - the vital aspects
When considering how to make a decision, it's vital to consider yourself as well as the decision making process.


Decision making style and examples of each
An overview of a range of decision making style and examples of what to do and what not to do!


How to evaluate a decision to avoid making poor ones.
Explore how to evaluate a decision, and even more importantly, when to evaluate a decision and what criteria to use.


Career advice to consider before you consider the usual career advice.
Career advice is plentiful about what to do. But what about career advice for being who you want to be?


Career Change Decision Making - A Vital Element
Career change decision making means leveraging your most powerful resource...


How and why gender roles in decision making are changing
The efforts to rebalance gender roles in decision making are producing slow but sure results


Decision quotes for a variety of occasions
Decision quotes and advice to offer you clarity, direction and inspiration


Various decision making articles to stimulate and awaken you
Decision making articles covering various aspects, contexts and skills.


Books about decision making techniques that offer important information
Some books about decision making techniques are valuable, some are just saying the same old thing. My reviews will save you some time.


The media influence our decisions in many ways. Understand how they do it.
Learn the subtle and not so subtle ways the media influence our decisions and what to do about it


Privacy policy and legal stuff
Privacy Policy and Terms and Conditions of decision-making-confidence.com


Decision Confidence newsletter
Decision Confidence: A free monthly newsletter with ideas, hints and tips on decision making.


Like this page?